Interrupting Patterns Secrets Audio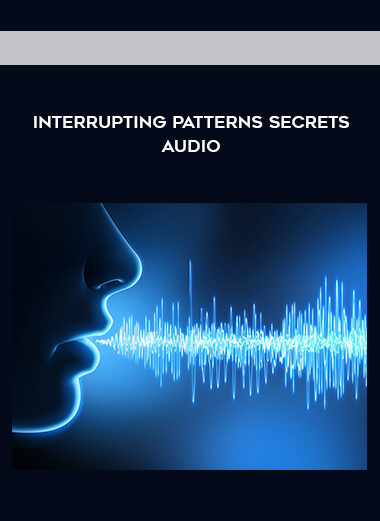 Salepage :
Interrupting Patterns Secrets Audio
Arichive : Interrupting Patterns Secrets Audio
I do this work because I believe we have been and continue to be misled. We have bought into ideas, concepts, and programming that don't allow us to experience and live as our authentic selves. My whole life I have questioned everything. I have known deep within my soul that we live in an environment that continues to pull us away from our true self in our constant need to gain approval from everyone but ourselves. We have been programmed to believe in that which does not serve us. We have bought into it and continue to repeat our unhealthy history. We are then left very unhappy, unfulfilled, and empty inside. We are encouraged on the surface to cultivate self love. But, if you look deeply enough, the conditions are never present for us to be secure enough to allow ourselves to be loved.
We are conditioned from cradle to grave to live in a way that encourages us to believe we are separate from each other and nature. But the truth is we are all connected and we are nature. Our misunderstanding of the concept of love leads us down destructive and tormenting roads over and over again.
When you give yourself the gift of looking deeply into yourself – your programming, your life – you can unravel the big lie you are force fed. When you identify the source of your insecurities, you are automatically on the road to coming into your true power as a human being.
There is no doubt that working with Interrupt The Pattern will bring you into cognitive dissidence. This is part of the process because the truth you will discover will directly polarize that which you have been conditioned to believe.
This book will take you on a journey of exploration. In the following pages, you will discover that you always have the choice to create whatever you want in your life and that, when you are in service to yourself first, other people benefit.