Suzanna Kennedy – LoveUp Relationship Detox and Upgrade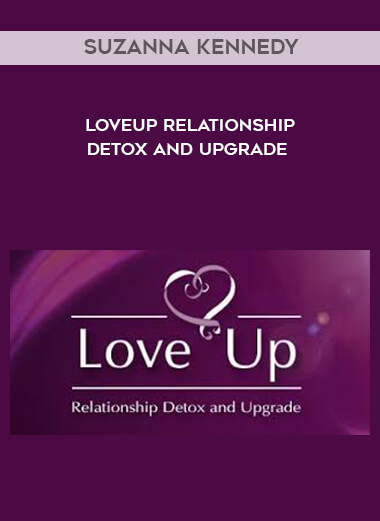 Salepage : Suzanna Kennedy – LoveUp Relationship Detox and Upgrade
Arichive : Suzanna Kennedy – LoveUp Relationship Detox and Upgrade
Create Soul-Nourishing
Relationships
"Maybe you're just Unlucky in Love …"
Dear Fabulous, Loving Being,
Have you heard this 'unlucky in love' line from well-meaning friends? Are you starting to wonder if maybe they're right?
After all, you've been going from one rotten relationship to another. Or … you haven't had any relationship at all – for way too long.
You might start believing this story about love and luck if everyone around you is 'hooking up' with nice guys or gals, while you spend your weekends as a '3rd wheel', hiding out at home, navigating the bar scene, or worse, getting over another breakup?
Really? A Lie?
Yes, that 'lucky in love' thing is a lie.
There is a solution to your dilemma. And it doesn't matter what your relationship history is – there's a solution that can work for you in your love life, and in all of your relationships.
Just like your 'happily-ever-after' friends, you too can find the deep, passionate, rewarding love you long for.
How do I know? Because I've guided so many people – just like you – out of toxic relationships that keep them miserable, and into healthy, fulfilling, lasting love.